Actors Artistry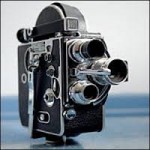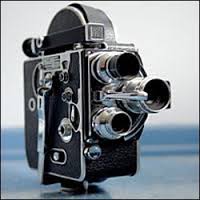 Tuesday August 9, 2016, starts at  7 pm, $35 Early Price
Price Subject to Change anytime
Arrive at 6:55  pm to SIGN IN and be seated for Group Q and A. One on One after the Q and A will go in the order of sign-in.  Krysti's Q and A is intense and jam packed full of information and advice.
Prepared Scenes and 1 on 1! SIDES GUIDELINES
Krysti is the Assoc. with with  Jason Kennedy and Susan Bluestein. She has many years experience with television. 

 Krysti Baxter
One on One After the Group Q and A at the Start.
One on One Teaching enough time for your scene, redirection if needed, and feedback with question and answers along with an Evaluation Sheet(Determined by CD). 
By Paying Below you agree to the 2016 POLICIES

**Registration is Free, when you bring a Food Donation for Charity to your first workshop of the year.
Her Full Lesson Plan is BELOW and can be downloaded here: LESSON PLAN (KB): 
KRYSTI BAXTER'S LESSON PLAN
In this workshop students will be part of an in depth discussion & get detailed advise regarding the casting process, from the breakdown release to booking the role, how get the best use out of their profiles, audition technique, and more.
Topics in this class will include, but are not limited to, the following:
-Casting Office Procedures & Experience
   -How We Cast / What We Look For
   -Submissions & Resources
   -Pre- reads
   -Producers' Session
   -Self- tapes
-Breakdown Profiles
   -Headshot
   -Resume
   -Demo reels / Clips
-Audition Prep
   -Research
   -Wardrobe
   -Sides
   -Travel
   -Audition Tips
    -Making the Best of Your Audition
    -Character Choices / Direction
    -Stage Direction / Props
    -Questions Regarding Scene / Character
    -Do's & Don'ts
    -What to Expect in the Room
-And More 
Your Member Folder link will be sent to the Email Address you paid with Paypal. Please look for this Email if you don't receive your TIME Confirmation within a couple days EMAIL US!! If the workshop is the next or same day you will receive your this promptly. 
Disclaimer: Workshops/Classes/Showcases are NOT Auditions/job interviews .  The presence of an industry professional is in no way a promise of employment. Actors Artistry does NOT attempt to procure employment for actors/artists-we are strictly for educational purposes.