Actor's Artistry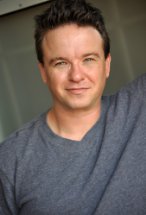 Saturday July 16, 2016, starts at 11 am, $35
Arrive by 10:55 am to SIGN IN and be seated for Group Q and A at the start. One on One after the Question and Answer will go in the order of sign in. 
Prepared Scenes and 1 on 1! SIDES GUIDELINES

 Click for Details Brian Hill w/Zane Pilsbury Casting
Brian Alan Hill started out acting in college while attending Rice University.  Brian enrolled in the University of Houston Theatre Program, where he had the opportunity to learn from Jose Quintero of Circle in the Square fame. Over a career spanning nearly twenty years, Mr. Hill has performed in Houston, Denver, San Antonio, and Chicago.
While in Denver, Brian was cast in the N.B.C. mini-series, Asteroid, playing Annabella Sciorra's assistant, Dr. Max Jensen. Stops in Los Angeles and San Antonio eventually paved the way for his time in Chicago, IL.
During his seven years in Chicago, Brian worked with several companies as a performer and technician. He is most proud of the company he founded in 2001, Visions & Voices Theatre Co. In three years, V &V produced six shows; 4 of which were Jeff Recommended by the Joseph Jefferson Awards Committee and two of the shows received awards for Best New Work.
After Visions & Voices went on extended hiatus, Brian returned to his home state of Texas where he received his BA in Theatre from the University of North Texas. While at North Texas, Brian performed in three main stage shows: The Misanthrope (Alceste), The Little Foxes (Horace Giddens), and Who's Afraid of Virginia Woolf? (George). Mr. Hill was also awarded a UNT Undergraduate Fellowship to work with Dr. Andrew Harris on a one-man show based on the life and work of Shakespeare scholar, Dr. A.L. Rowse.
One on One Teaching enough time for your scene, redirection if needed, and feedback with question and answers along with an Evaluation Sheet(Determined by CD). 
By Paying Below you agree to the 2016 POLICIES

**Registration is Free, when you bring a Food Donation for Charity to your first workshop of the year.
Your Member Folder link will be sent to the Email Address you paid with Paypal. Please look for this Email if you don't receive your TIME Confirmation within a couple days EMAIL US!! If the workshop is the next or same day you will receive your this promptly. (We cannot guarantee time requests, they are given in the order signed up)
Disclaimer: Workshops/Classes/Showcases are NOT Auditions/job interviews .  The presence of an industry professional is in no way a promise of employment. Actors Artistry does NOT attempt to procure employment for actors/artists-we are strictly for educational purposes.