Actors Artistry Casting Director Workshops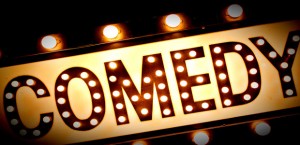 Prepared Scenes and 1 on 1! COMEDY SCENES or Monologes ONLY!!!! SIDES GUIDELINES
 A Los Angeles native, Kerry grew up in the entertainment industry and has worked at top film, TV, and commercial casting offices before her current job.  In her spare time, she also casts independent projects, including commercials, webseries, shorts, and features.
One on One Teaching Enough time for your scene, redirection if needed, and feedback with question and answers along with an Evaluation Sheet(Determined by CD). 
By Paying Below you agree to the 2016 POLICIES

**Registration is Free, when you bring a Food Donation for Charity to your first workshop of the year.
>Your Member Folder link will be sent to the Email Address you paid with Paypal. Please look for this Email if you don't receive your TIME Confirmation within a couple days EMAIL US!! If the workshop is the next or same day you will receive your this promptly. (We cannot guarantee time requests, they are given in the order signed up)
Disclaimer: Workshops/Classes/Showcases are NOT Auditions/job interviews .  The presence of an industry professional is in no way a promise of employment. Actors Artistry does NOT attempt to procure employment for actors/artists-we are strictly for educational purposes.