Actors Artistry Casting Director Workshops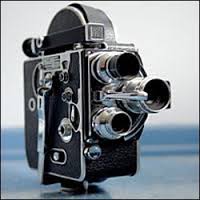 Tuesday September 22, 2015, starts at  7 pm, $30, For assigned time spaces….Flash sale spaces are now sold out!
 prices subject to change anytime
Prepared Scenes and 1 on 1! SIDES GUIDELINES
Lindsey is a now a HEAD CD!
Lindsey's casting director resume includes several independent features including BALLS OUT (starring Nikki Reed, Jake Lacy, Kate McKinnon, Beck Bennett) which was released by MGM this summer, SOMEONE MARRY BARRY (starring Tyler Labine, Lucy Punch and Damon Wayans Jr), JAKE SQUARED (starring Elias Koteas, Viginia Madsen, Mike Vogel, Jane Seymour). Her favorite movies usually fall into the category of small character-driven dramas or comedies. She loves working with actors and discovering exciting new talent.
Lindsey is currently has experience with CollegeHumor's first cable TV series for Tru TV, ADAM RUINS EVERYTHING, which shoots in LA starting in August. 
Lindsey frequents local improv shows and likes to attend local theater when she is not working too late! She also loves documentaries, her husband, Zach and their Greyhound, Stanley.
Recently wrapped projects:
SLEIGHT (Co-Casting Director with Jessica Sherman)
Diablo Entertainment, Eric Fleischman (Prod), JD Dillard (Dir) – starring Jacob Latimore, Seychelle Gabrielle, Dule Hill, Sasheer Zamata
DESERT ROSE (Casting Director) Dan Halsted (Prod) and Amanda Rholke (EP) with Amin Matalqa  (Dir) – starring Stana Katic and Raza Jaffrey.
GIRL FLU (Casting Director) – Paul Schiff (EP), Rich Hull (EP), David K. Wilson (Prod), Jay Lowi (Prod), Dorie Barton (Dir) – starring Katie Sackhoff, Jeremy Sisto, Heather Matarazzo, Judy Reyes and Jade Pettyjohn
In post.
UNTITLED CELEBRITY DEATH POOL FEATURE (Co-Casting Director)- WWE and Hyde Park Entertainment, Darren Grant (Dir) – starring Ken Jeong and David Hasselhoff
In Post
LAZER TEAM (Casting Director) – Production co: Roosterteeth, Matt Hullum (Dir) – starring Alan Ritchson, Burnie Burns and Colton Dunn /http://www.ew.com/article/2015/02/20/four-idiots-suit-save-world-exclusive-teaser-rooster-teeths-science-fiction-0
In Post to release summer 2015.
To see more about what she has worked on, please visit her IMDB and Casting About pages!

 Click for Details
One on One Teaching Enough time for your scene, redirection if needed, and feedback with question and answers along with an Evaluation Sheet(Determined by CD). 
By Paying Below you agree to the 2015 POLICIES

**Registration is Free, when you bring a Food Donation for Charity to your first workshop of the year.
Your Member Folder link will be sent to the Email Address you paid with Paypal. Please look for this Email if you don't receive your TIME Confirmation within a couple days EMAIL US!! If the workshop is the next or same day you will receive your this promptly. (We cannot guarantee time requests, they are given in the order signed up)
Disclaimer: Workshops/Classes/Showcases are NOT Auditions/job interviews .  The presence of an industry professional is in no way a promise of employment. Actors Artistry does NOT attempt to procure employment for actors/artists-we are strictly for educational purposes.