Actors Artistry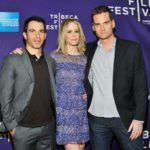 Monday September 19, starts at  7:30 pm, $40 Early Price
Price Subject to Change anytime, will raise as it fills up!
Arrive at 7:25  pm to SIGN IN and be seated for Group Q and A. One on One after the Q and A will go in the order of sign in.  Please choose a scene no longer than 2 minutes from film, television, or a modern play with realistic dialogue following our sides guidelines below.
Prepared Scenes and 1 on 1! SIDES GUIDELINES

 Director/Actor Tom O'Brien
One on One Teaching enough time for your scene, redirection if needed, and feedback with question and answers along with an Evaluation Sheet(Determined by guest). 
By Paying Below you agree to the 2016 POLICIES

**Registration is Free, when you bring a Food Donation for Charity to your first workshop of the year.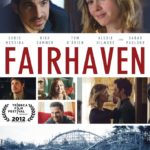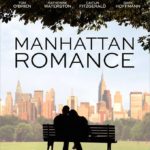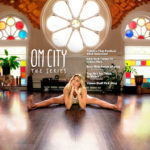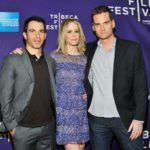 Tom O'Brien is an award winning independent filmmaker and acting teacher. Tom's first
feature that he wrote and directed and starred in, Fairhaven, which also starred Chris
Messina (Mindy Project, Newsroom), Sarah Paulson (American Horror Story) and Rich
Sommer (Mad Men) premiered at the Tribeca Film Festival where it was bought for
distribution. Fairhaven was released theatrically and on VOD in 2013. It was a critics
pick in the New York Times where Stephen Holden gave it a rave review, saying:
"There isn't a dishonest moment in Fairhaven, Tom O'Brien's piercing, wistful tale of
three longtime buddies….A beautifully acted,directed and edited slice of New England
life".
Tom's second feature film, Manhattan Romance, was recently released in theaters and on VOD and it is currently on Netflix worldwide. It stars Katherine Waterston (Inherent Vice, Fantastic Beasts), Caitlin FitzGerald (Masters of Sex) and Gaby Hoffmann (Transparent, Girls).
Tom's critically acclaimed web series, OM City, which he co-created with his wife and writing partner Jessie Barr, was a critics pick in the New York Times and featured in USA Today's "Web to Watch" and voted "Best Web Series of 2015″ by Decider.com. OM City will be featured next month at the 2016 TriBeca Film festival. Tom also continues to develop feature films with his longtime friend and collaborator Chris Messina. 
Tom not only gives practical honest feedback on scene work but also inspiring advice on creating your own work in the business.