Self Tape Casting Room in North Hollywood! "We capture your art on tape"
Three-point lighting, Sound, Editing, HD Video, Great Readers!
Self Tape auditions are now more prevalent then ever. With great quality self tape auditions you can stand out and be your best.
Actor's Artistry provides you with full service taping using a professional HD camera, sound, lighting along with experienced readers or you are welcome to bring your own reader. We offer a comfortable and laid back approach in a professional space so you can be your best.  Once we've taped your audition we will send it to the recipient of your choice or email it to you for download.
With our years of experience we know what casting directors, agents/managers, and studios like ABC,CBS, FOX,NETFLIX, NBC, AMAZON, HULU, look for and want to see in the self tape casting process!  Our self tapes have worked for us!  Use the self tape to your advantage and stand out with a great quality tape. Designed and priced for working actors!
Personalized attention is given to all of our customers! Almost like being on set, except you pick the takes!
"Be your best and we'll do the rest" – Actor's Artistry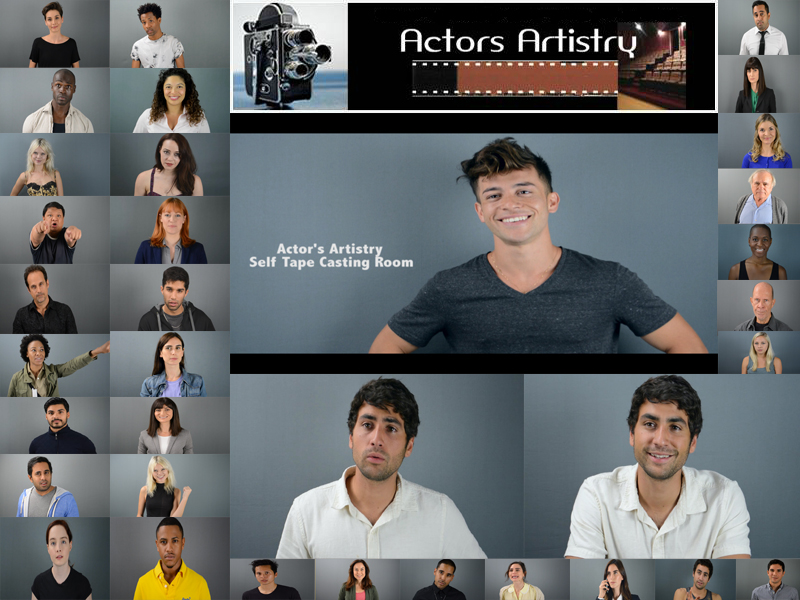 **Please read the Pricing Details below the scheduler.


SELF TAPE CASTING ROOM & SLATESHOT SERVICE!
Our North Hollywood Self Tape Location: 12501 N.Chandler #203, 91607
2 miles from the NoHo Arts District- this location is our only location for Self Tapes!
Please book your time through the website.
Call us at 323-524-8360 for questions.

Please allow time to practice read through your scene as well as taping, watching, and choosing your takes.
– 10 Minutes: $20 (Ex: one line co-star, simple one page scene/material, simple one page commercial copy)*Anything larger than this should book a 30 minute session.
– 30 Minutes: $35 (Ex: co-star w/multiple takes/couple scenes or scenes with 2 to 3 pages and to try multiple takes)
– 60 Minutes: $60 (Ex: large guest star or leading role w/many scenes or material with multiple scenes and try multiple takes)
– SLATESHOTS for ActorsAccess: *$20, Please call to book this session (includes one SlateShot file sent- additional shots sent are $8 each, you will have up to 15 minutes to shoot and choose takes)
Monologue recording Pricing(for actors wishing to record a monologue only): 
– Single monologue up to 4 min=30 minute session(includes a slate if desired edited with the take)
Our service is open Monday through Friday 9 am to 6 pm, Sat. 10 am to 2 pm.   Nail your audition tape without the stress!  The best agents and managers have known our quality for years.  Now we can help you get them your best tape! 
INCLUDED with our SELF TAPE CASTING ROOM:
All pricing includes a slate if desired, editing & sending one take of each scene. Additional takes sent are just $8 each.
Reader: We will supply your reader. Our readers are actors who have hundreds of hours experience reading scenes and know how to pace your scene and to keep the focus on YOU!
Resizing: We will resize the file for a quick and easy submission to all the major sites.
Submit: We will send the file to your desired recipient who has requested it or send the file link directly to you.
Downloadable link: Your resized file is available to download for up to 14 days.
We process and send all auditions as quickly as possible, usually within a few hours from the time of your appointment and always by midnight the same day; however, if you have a specific deadline to meet that is the same day please be sure to let us know in advance. Be aware that although we try our best not to charge rush fees, if your deadline requires us to block off time to accommodate getting your tape out by the desired deadline, it may incur an additional rush fee.  We will call or email you if this applies.
Please book adequate time, as we cannot guarantee time will be available past your booked time.  Sorry but we cannot accommodate singing or musical auditions, as our sound is designed for Theatrical and Commercial auditions.
SLATESHOTS are 7 second video clips added to your headshots on actorsaccess/breakdown services. For more info on using Slateshots click here!
Questions? Call or Email Here!
Follow us on TWITTER!
SELF TAPE LOCATION in NOHO! 2 miles from NoHo Arts District!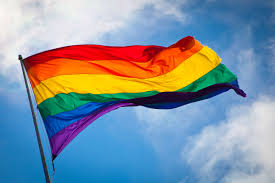 We proudly support diversity of all races, color, national or ethnic origin, age, religion, sexual orientation, gender identity and expression!