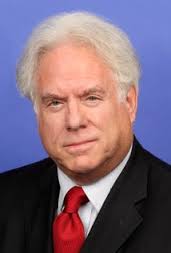 Bring a Scene or Monologue no longer than 2 minutes! Reader is provided. 
Our guest is Jeff Witjas! Jeff has been in the business for 40 years! He has spent more than three decades as an Agent for both the William Morris Agency and is now currently Senior Vice President of Talent at APA-Agency for the Performing Arts. He brings you rare insight from a very top agent's perspective! 
This is an exclusive  at Actor's Artistry only!

 Jeff Witjas
Monday September 12, 2016 at 7 pm. Please be available 7 pm to 10 pm
 $99 Now, almost sold out! 2 seats left
**Price goes up as it fills up! Get in early for low price! Price may change anytime. We have limited seats at the price above.
*By Paying Below you agree you have read the the POLICIES AND MEMBERSHIP PAGE, this confirms you understand our policies.
Sign Up Early for extra Savings, Price Subject to change anytime. Problems paying Email Us!

Our Format  read below:
Bring a Scene or Monologue NO longer than 2 minutes (time limit is enforced please time your scene or monologue before you bring it in). Bring a copy of materials with you, even if  it's a monologue. highlight your scene before arriving. Have headshots stapled and trimmed.
You will do your scene work in front of only the guest attending and the reader provided while the other Actors wait outside the room (this provides less stress to actors, not having a group of actors watching you).  Jeff will also fill out a numbered evaluation sheet rating his opinion of your scene work and headshot.
Group Seminar Includes:
The inner workings of the Machine. How the process works from his level. From the release of a Breakdown to pitching clients for auditions/offers.
Advice to actors on knowing what they are right for and how to SELL themselves(picking scenes, choosing reel material, headshots).
Jeff's selling tactics for clients when approaching Casting Directors and Producers.
Group Question and Answer with Jeff who brings you experience and insight from a top level agent currently in the business! 
The following Disclaimer is provided in accordance with SAG/AFTRA: This Class is for educational purposes only and will not secure or provide opportunity for employment in the field or representation by an agent!